What I
s C
ausing the Epidemic of Insulin Resistance and Diabetes?
The good bacteria in our body needs to be so plentiful, we are a bacterial hotel. In fact, microbes living in and on our body outnumbers our cells ten times! 10 trillion cells in our body means 100 trillion bacteria and microbes!
That means 1,000's of different species coexist within us. Most reside in our GI tract. Weighing about 3-4 pounds, these bacteria have coexisted with us for millennia. They are beneficial, helping us thrive by assisting in;
Digesting and absorbing foods

Producing vitamins and short-chain fatty acids

Killing pathogens

Maintaining a healthy weight

Support detoxification

Are inflammatory fighters

Provide immunity

Control hormone functions

Absorb our nutrients

Most of these organisms are helpful and essential, but some are harmful and cause significant damage to the delicate balance of the ecosystem in our gut.
Insulin resistance is a concern because it doubles the risk for heart attack and stroke—and triples the odds that a heart attack or "brain attack" will be deadly, according to the International Diabetes Federation.
What is Dysbiosis and How Does it Connect to Insulin Resistance?
Dysbiosis occurs when harmful organisms, bacteria, fungi, yeast, mold, viruses, and parasites, take over the gut environment. Like a hostile take over, these opportunists change our physiology to favor their survival, and are a detriment to ours.
What constitutes a healthy microbiome? Good bacteria is part of the microbiome. As the Chief Operating Officer in our gut; keeping vital day-to-day functions running efficiently and keeps us in optimum health.
Glyphosate has been shown to have a substantial play in insulin resistance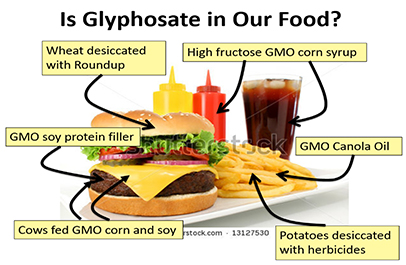 Connecting insulin resistance and type 2 diabetes, toxins contribute to both diabetes and insulin resistance. It has recently been shown that chemicals we encounter every day contribute such as:
Dioxins

Polychlorinated biphenyls (PCBs)

Pesticides

Phthalates

BPA

Toxins destroy the microbiome balance. Once disrupted, the "foods" destroys more microbiome. An unhealthy gut results in Insulin Resistance and diabetes, etc...

Sugary Foods. Soda, sweets, desserts, and other foods that are made primarily of sugar are considered low-quality carbohydrates

White Rice, Bread, and Flour

Full-Fat Dairy products

Conventional Meat

Conventional grown junk food

Fried Foods

Corn, canola, vegetable, sunflower, safflower, grapeseed, peanut, and hydrogenated oils
Poor diet with damage caused by antibiotics, stress, pesticides, etc., our intestinal ecosystem sustains considerable intestinal damage. Dr. Gerard Mullin, M.D. asserts that "Dysbiosis is not so much about the microbe as it's about the impact on us the host; it's about the relationship between the host and the microbe."
Dysbiosis is easy to identify because it starts with excessive gas, diarrhea, constipation, and left unchecked, it shows up as skin disorders, joint pain, chronic fatigue, autoimmune diseases, diabetes, cancer, heart disease and more.
Triggers of Dysbiosis
The main primary contributors to Dysbiosis are:
Poor bacterial colonization

Medications

Stress

Diet

GMO's

conventional grown produce, meat, eggs, dairy

Pesticides, herbicides, fungicides

Antibiotics

Environmental toxins

Infections

C-sections

Not breast fed

Chlorinated water

Sleep deprivation

Aspartame

Trigger of Dysbiosis: Poor Colonization
The first step to Dysbiosis is in birth. A vaginal birth naturally initiates bacterial colonization. Infants born this way have a microbiota that reflects their mother's fecal and vaginal flora. In contrast, those delivered via cesarean have a flora reflective of the hospital environment and the health care workers. Children born through C-sections are at risk of delayed access to breast milk, which can be an additional detriment to developing a healthy flora.
Research in the September 2008 issue of the Journal of Nutrition showed gut microbiota after C-section, characterized by a lack of Bifidobacterial species, essential to the development of the immune system. In contrast, vaginally delivered babies showed a predominance of these species.
It's essential for women who want to conceive to be aware of the health of their intestinal flora. Infants born to women with Dysbiosis also have Dysbiosis. Taking care of GI infections and imbalances and supplementing with specific probiotics will help impart healthy flora to the baby.
Trigger of Dysbiosis: Medications
Several categories of medications can directly impact the health of the GI flora. The most significant ones include:
Antibiotics: This class of medications is the most common and significant cause of major alterations in normal GI tract flora. Depending upon the scope of antimicrobial activity, antibiotics can wipe out multiple categories of beneficial organisms, leading to Dysbiosis. Antibiotics don't differentiate between the good guys and the bad guys. This produces an overgrowth of existing flora, such as yeast (Candida) and Clostridium difficile, resulting in potentially severe and life-threatening (in the case of C. difficile) systemic effects.
PPIs: Proton pump inhibitors that block stomach acid (HCl) production provide a gateway for Dysbiosis to develop, as HCl is critical to digestion and acts as a defense against pathogens. PPIs are known to alter the gut flora directly as well.
NSAIDs: Chronic use of nonsteroidal anti-inflammatory drugs such as ibuprofen, naproxen sodium, aspirin, and indomethacin can inhibit the growth of good bacteria and alter the gut flora, resulting in leaky gut, which further perpetuates Dysbiosis.
Hormone-Based Medications: According to Gut and Psychology Syndrome author Dr. Natasha Campbell- McBride, M.D., "birth control pills alter the immune system. Steroidal hormones change the gut flora and harm beneficial bacteria. Widespread use of hormone-based medication significantly contributes to Dysbiosis.
Trigger of Dysbiosis: Stress
Stress triggers Dysbiosis and decreases blood flow, oxygenation, motility, enzyme output, and nutrient absorption. Dr. Gerard Mullin, M.D., Impacting intestinal flora, explains that stress directly suppresses the beneficial bacteria Lactobacilli and Bifidobacterium, which are critical to GI health.
Further, chronic stress diminishes immunity, essential hormones and promotes inflammation, which can all result in a leaky gut.
Adrenaline and noradrenaline stimulate the growth of E.coli, Yersinia, and Pseudomonas, which promote inflammation. All of this culminates in a vicious, self-perpetuating cycle when you're chronically stressed, sick, and confused.
Insulin resistance was found in 55.9% of people with low vitamin D and B12 levels and low magnesium is a risk factor for diabetes and insulin sensitivity.
Exercise, getting quality sleep, eating a nutritious diet high in unsaturated fats like olive oil, avocado oil, ghee, MCT, butter, and coconut oil, are important. Intermittent fasting is too. Eating fermented food like raw sauerkraut, kefir, yogurt and kimchee with fiber rich foods repopulates the microbiome and corrects insulin sensitivity in people with and without diabetes.
If you want help, we have a multiphase program to reverse insulin sensitivity and diabetes.