Are you a person who sees the glass as half-full or half-empty, or are you thankful to have a glass to measure your blessings in? Studies show the impact thoughts have on physical and mental health. Yes, what we think is essential to our well-being. More than ever, immunity is crucial to wellness and prevention, which is connected to a positive outlook.
How so?
A study of 70,000 women conducted from 2004 to 2012 found the optimists in the group had significantly lower rates of;
heart disease

stroke

cancer

infection

respiratory disease
And they conversely had;
Better psychological and physical health

Faster recovery from injury or illness

Better stress management - coping skills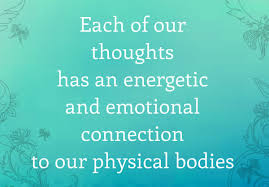 While positive thinking won't make our problems disappear, it is proven positive thinking makes issues more manageable. That is the crucial difference. Focusing on a better mindset reduces stress and improves our health, immunity, and quality of life.
Challenging situations are part of life, facing them with brain training is to find the good in any situation - finding the 'silver lining' in any cloud. By doing so, we're the winner.
In what way?
For example, someone cancels plans but instead of getting upset, focus on now; you're free to catch up with a friend, or you're free to do something you enjoy.
The following key in positive brain training is the practice of gratitude. This is a proven way to reduce stress and improve mental and physical health because gratitude improves relationships with others and enhances mood and immunity.
A win all around.
Next time you are upset, switch your thoughts to focusing on good memories or happy ones. Tell someone what you're grateful for. Focus on thanking others and journaling what you are thankful for. You'll improve your life by changing your focus, and your example may inspire others.
Another win.
Positive thinking isn't about living in denial of adverse events or emotions or even about denying complicated feelings. In fact, it is when we're at our lowest we find ourselves most motivated to take positive action to change a situation. In our darkest times, the power of a positive mind will be a superpower.
The key is in choosing to see the good in each situation. What we see is what we focus on, and visa-versa.
Now I'm sending #positivevibes your way to enjoy your great day!!