If you've been on the alternacare.org website, you've seen the crowdfunding - pre-membership drive going on on the home page. This blog post is dedicated to expanding on what Health Reinvented is and why it matters.
And the bad news continues -
Three military physicians "whistle-blowers" released DOD data of increases in mortality vs. the five-year average from 2016 to 2020 revealed after the recent medical experiment on military personnel resulted in:
Myocardial infarction: 269% increase

Miscarriages: 300% increase

Bell's palsy: 291% increase

Congenital malformations: 156% increase

Female infertility: 471% increase

Pulmonary embolisms: 467% increase

Neurologic abnormalities: 300% increase

Cancers: 300% increase
The question for a rational person is how many failures do we need to see to say ENOUGH!
For many, our Enough happened long ago; for others, it may be a new reality. Regardless of when the threshold was reached, we're all here asking ourselves, what can we do together to change the outcome?
The first issue is how to change outcomes that can happen if we need to understand the foundations of wellness. While it may be inconvenient to some and overwhelming to others, the white elephant in the room is we can no longer ignore the obvious. If we want different results, we must learn what to avoid and what to incorporate. That's "Living Prevention Not Prescription," Phase 1 of Health Reinvented.
What is Living Prevention? Simply put, it understands what is toxic to avoid and what is essential to incorporate.
Living Prevention is also our membership community where we come together to create;
1. Buying power - think Costco 2.0
2. Social connection - find like-minded people
3. Revealing the truth - only the truth sets us free
4. Making holistic living every day - the power of a community
5. Creating change - funding the changes we all want to see
6. Education - key to change
7. Foundation - nothing changes if nothing changes
When we want different results, we must think, act, live, and shop differently. If we wish to change, we must refrain from deluding ourselves that the government or a government agency will save us. When we say ENOUGH, we must realize that change starts here and now. It begins when we put our money where our choice is. It starts when we accept that change is uncomfortable. Change means life is going to be different. It means we together are the change we want to see.
Health Reinvented is Phase 1 of 3 phases where it is the foundation on which Healthcare Reinvented and Health Insurance reinvented are built.
For change to happen, we need people who resonate with this message, thought leaders, and early adopters who lead by example and are ready to join us for holistic change.
Living Prevention membership provides a list of exclusive benefits that includes something different depending on your level of commitment.
Free Membership is $1.00, which makes this an excuseless opportunity and is an equalizer to economically repressed people who seek Living Prevention help.
Start Healthy Membership small monthly donation provides the starting point to the Living Prevention lifestyle. Ensuing more advanced know-how is in Start Healthy Membership.
Preventer Membership is where we provide the most significant impact in your Living Prevention education and lifestyle. Here you can add 1-1 help in Premium upgrades.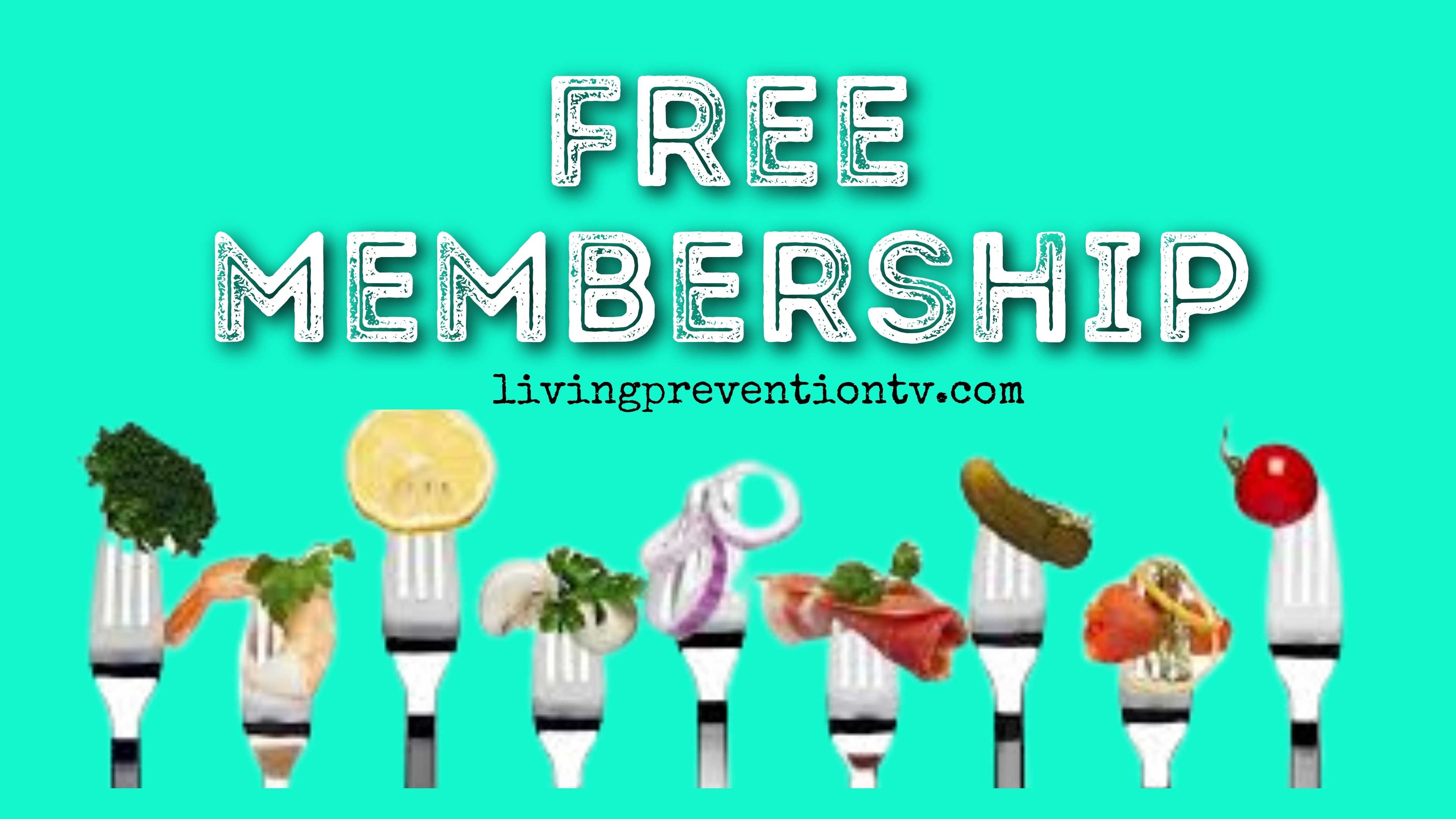 1. FREE MEMBERSHIP
*in development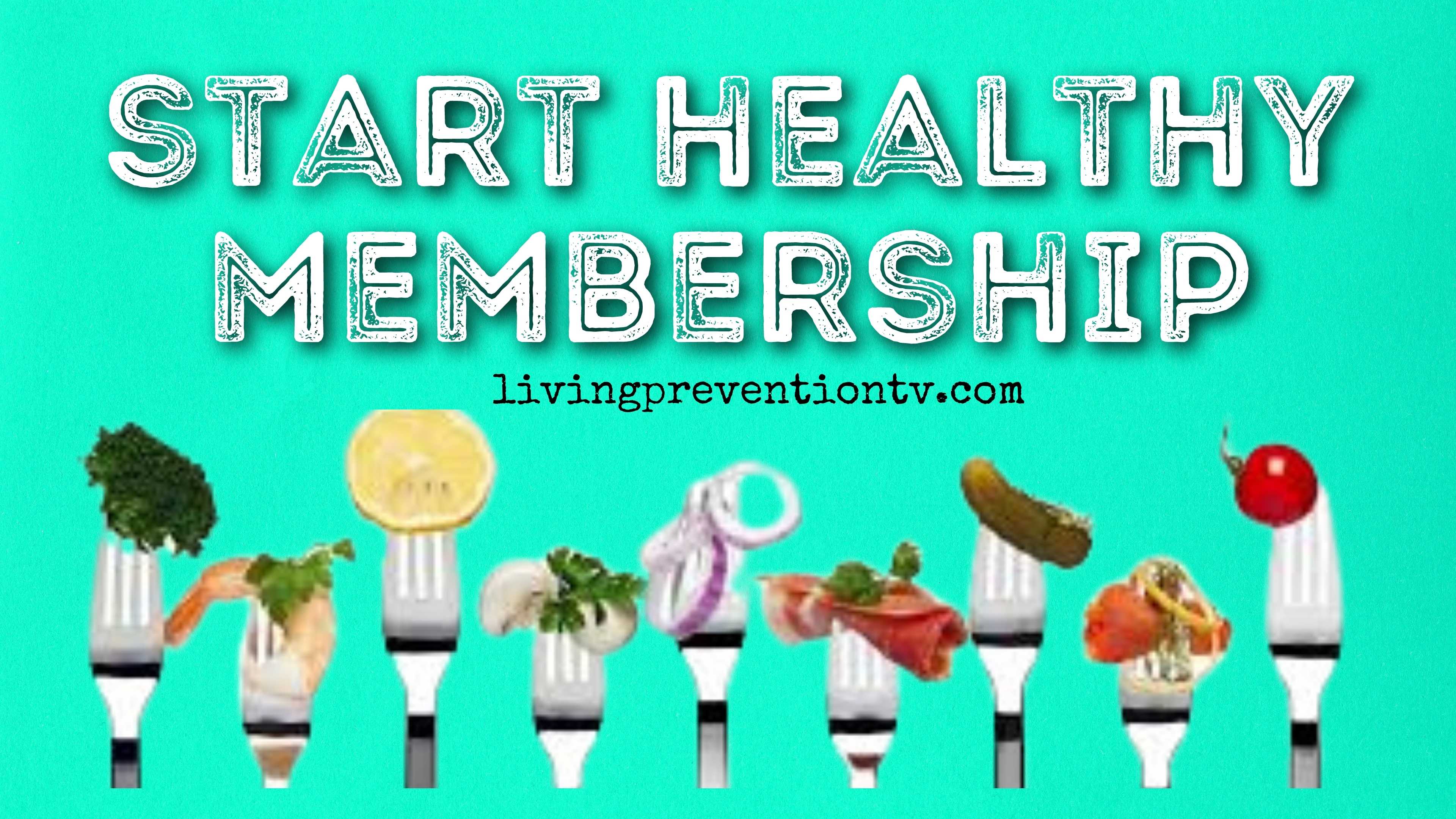 2. START HEALTHY $25.00 MONTHLY MEMBERSHIP -
1. Censor-free Social Community

2. Living Prevention Market*

3. Living Prevention Library

4. Start Healthy digital magazine

5. Loyalty Program*

6. Living Prevention TV*

7. Living Prevention FB Group

8. Living Prevention App*

9. Free Member Library

10. Living Prevention Roku Channel*
*in development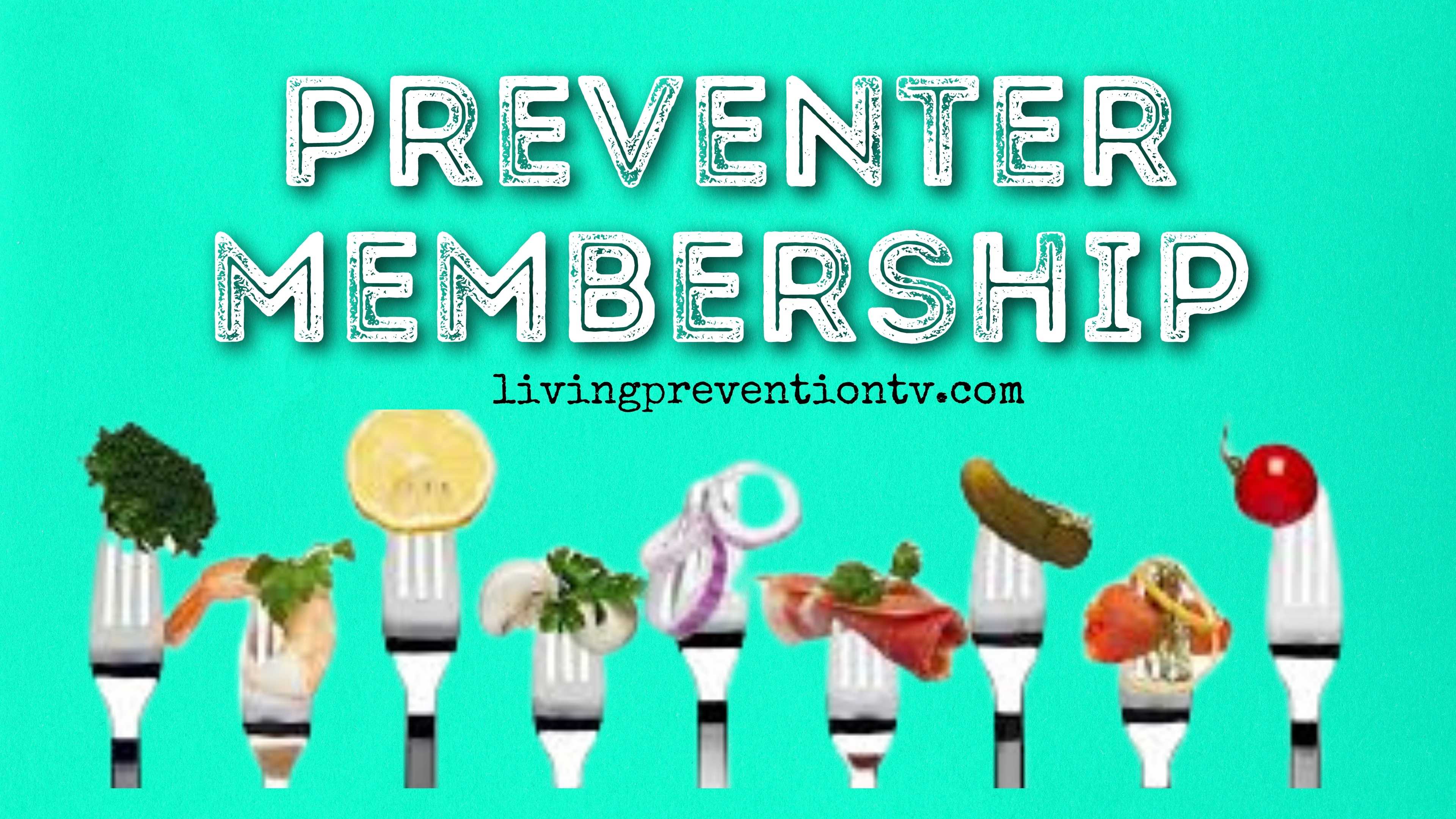 3. PREVENTER $75.00 MONTHLY MEMBERSHIP -
1. Live Prevention Tips Course

2. Live Prevention Academy*

3. Start Healthy Print Magazine

4. Holistic Practitioner Database*

5. Holistic Dentist list

6. Censorship-free Community

7. Living Prevention Market*

8. Living Prevention Library

9. Start Healthy digital magazine

10. Loyalty Program*

11. Living Prevention TV *

12. Living Prevention FB Group

13. Living Prevention App*

14. Free Member Library

15. Living Prevention Roku Channel*
Preventer Membership provides access to Premium Membership Coaching & Cleansing upgrades at an additional cost
*in development